Senior Companion Care Services
Helping Seniors Stay Connected through Home Companionship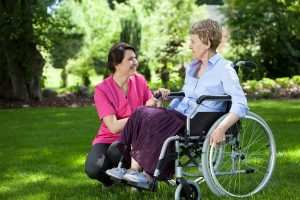 Aging adults, depending on their health and living situations, have a variety of needs. One need that is important for all seniors, whether they are living alone, in a group home or in an assisted living facility, is companionship.
Senior home companion care services can help seniors with many necessary activities, such as serving meals and providing medication reminders, but one of the most crucial services they provide is, simply, companionship. Companions go beyond caregiving and provide a social connection that many seniors lack, sharing with them the types of simple social activities that enrich all our daily lives.
Sarah Care USA Companion Care Services
Sarah Care USA's companion care program provides for the social needs of our senior clients. The most important tool that our trained companions bring with them is compassion, a caring attitude that is attentive to the emotional needs of their client. Companion care sessions are also a chance for the caregiver to "check in" on the senior's overall well-being. Companion care is an important adjunct to physical care services, like personal grooming or changing bed linens, since it addresses the whole person, body and spirit. Many seniors are less verbal in their elderly years, so, in addition to conversational cues, an attentive companion caregiver may pick up on changes in mood, extra fatigue or other signs the client may need additional help or special attention.
No matter their living or health situation, seniors can benefit from the many services provided by a companion caregiver. Beyond standard home caregiver duties, such as the activities of daily living, some of the areas a companion may help with include:
Safety and security checks
Managing daily routines
Mail and personal correspondence
Small home projects
Hobbies and games
Reminders (medications, appointments, etc.)
Reading and conversation
Memory care activities
Physical movement
Trips outdoors to benefit from fresh air and sunshine
Transportation for errands and appointments
Attendant care during social events and outings
Our companion caregiver will also interact with family members, to keep them apprised of the activities and well-being of their loved one.
Active Companion Care: Sarah Care USA means Activity-Based Care
Acti-Vate, our activity-based care program, is included as part of our everyday caregiver services. This proactive life-enhancing program adds to the effectiveness of our companionship care program. Sarah Care USA believes that all individuals can benefit from simple, stimulating and fun activities, either physical or mental. And, activities that are structured to improve the individual's overall functioning, such as memory games or physical movement exercises, are an effective tool for helping to improve and maintain functions such as memory, mood and mobility. Our caregivers are trained and ready to incorporate elements of the Sarah Care USA program in the companionship care program when they think their client will benefit and enjoy these life-enhancing activities.
Companionship is vital to seniors who may feel isolated and alone. Affordable companionship services can be a life-saver to many elderly adults who look forward to their caregiver visits and count on their companions to provide them with compassionate care and good company, too.
Need Help?
Our Representatives are standing by: Call Now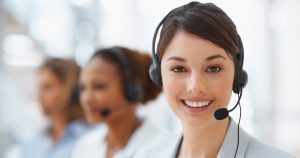 347 708 8354 (Brooklyn, NY)
917 745 0949 (Jackson Heights, NY)
Request Information: