Help for Seniors with Memory Loss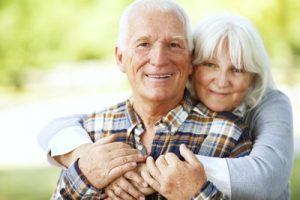 Many seniors suffer from memory loss that becomes severe enough that they need help handling many of the activities of daily living. Memory loss can be mild, such as early stages of dementia, or severe, such as advanced Alzheimer's. In many cases, such as mild dementia, seniors may maintain some independence, but need supervision and assistance with some activities. Sarah Care USA caregivers are available to help with a range of care, services that may change over time to adjust to the senior's changing needs.  Services for memory care patients may fall into several categories:
Personal care: grooming, dressing, meals, medication reminders and other care as needed, such as bathing and toileting
Companion care: supervision and activities to stimulate the patient's cognitive abilities and mood
Homemaker: light chores and errands, such as laundry and shopping
Care for Dementia and Alzheimer's Patients
Dementia and Alzheimer's are two memory loss conditions that occur in seniors and older adults. These conditions are similar in that memory declines over time and may also accompanied by physical deterioration that worsens over time. Memory care patients may need supervision to prevent wandering or behaviors that endanger the patient. Families may find it hard to find the time and energy to devote to parents and loved ones suffering from memory loss conditions. This is where a home caregiver can affordable and convenient provide relief and support.
Finding Good Home Care for Dementia and Alzheimer's Patients
Sarah Care USA provides trained and experienced caregivers who will fit right in with your loved one's daily routine.  We do our best to match your family and situation with a caregiver who will relate well to your loved one. They may share interests or personality traits that make them get along well. Many of our memory care caregivers become long-term, trusted members of the family.  We want your loved one to respond well and look forward to enjoying the attention and care they receive from their Acti-Kare home care attendant.
Our memory care services for Alzheimer's and dementia patients provide a range of support activities, from meals and medication reminders, to mobility and transportation. Our caring staff provide emotional support and companionship, as well as offering stimulating activities from storytelling, to looking at photos, to games, whatever helps the patient to feel more in touch and content.
For more information on how to find a caregiver for your loved one, call or contact a Sarah Care USA specialist at (917) 745-0949 / (347) 708-8354 today.