I am writing this letter to let you know how I feel about my home attendant, Ms. Grant, who is with me seven days a week. Let me emphasize some of her qualities and explain what makes her an amazing home health aide ("HHA"). First and foremost, she cares, plain and simply. She takes care of me as if I am her own mother. She always arrives on time, if not early. She always has a smile, no matter what I ask of her. She keeps my house neat and tidy, does the laundry and prepares my meals. When my friends and family visit, Ms. Grant treats them respectfully and cheerfully; my friends are always telling me how nice and kind she is, and are impressed with her pressed uniform and professional demeanor.
- Kazi Haque
I writing you to let you know my satisfaction with the service that my mother and I have received from your Patient Advocate. We were without an aide and no one was scheduled, or aide said no one told her, the coordinator said she did. I called your agency on Sunday, I spoke to a representative and she worked hard on finding me an aide ASAP. I have a fractured knee and it was very hard taking care of my Mom with no one there. She has responded in a friendly, supportive manner and was very compassionate to my situation. Either way I did get an aide later that day and my follow up phone calls with her, have been as personable as the other phone conversations. Edison needs more people like her helping the patients and their caregivers.
- Fatema Begum
"It is my immense pleasure to inform you that my family is very pleased with the caregiver for my mom. My mom was diagnosed with Alzheimers/Dementia three years ago and it has been difficult on the family. The caregiver has been caring for my mom only a few months but she has proven to go above and beyond the call of duty. Caregiver is an honest, patient and a diligent young woman and is passionate about her work as a caregiver. While she's with my mom, she has displayed her immense fervor by providing her with a reason to live each day. Her presence at my mom's home makes it a happy and well managed place as she has the ability to display professionalism with a touch of personal attitude that makes her so wonderful. She takes the time to listen and calm my mom when she is agitated, afraid, or confused.
- Bhowmik Manik
We would like to thank Sarah Care USA's amazing staff for taking such wonderful care of our grandmother. Two years ago, she suffered a stroke, rendering her immobile. When she was released from the hospital, we simply did not know how she would receive the constant care she so desperately needed, particularly because she required assistance with even her most basic needs. Panicked and not knowing where to turn, we called Sarah Care USA, which in hindsight was the smartest thing we have ever done. You took care of everything from start to finish. The coordinator assigned to our case, R.G., spent an unbelievable amount of time with us, patiently answering our countless questions and held our hand the whole way through the process. The aide you provided us has turned into our very own angel. She is able to communicate with my grandmother and has demonstrated unsurpassed love, tenderness, care and dedication in nursing her back to health. My grandmother is now walking again! She has a perpetual smile on her face, has rediscovered life's joy and is back to the grandma we've always known, all thanks to Sarah Care USA's wonderful care and concern. We can never thank you enough!"
- Darson Layne
I would like to express my gratitude for your great service. The attendant you sent to me is a caring, loving, dedicated and devoted person. I can honestly say that I feel like I am being cared for by my own mother or daughter. I would be so happy if she would be nominated as Home Health Aide of the month – an honor she most certainly deserves. Thank you for everything.
- Ullah MD
I would like to take this opportunity to thank you and your staff for your unstinting help in taking care of my father. I can't overstate what a difference it has made in his life. Please also extend our personal thanks to our coordinator. Her skill in matching home health aides to the needs of each and every client is unmatched. She should be commended for her dedication, knowledge and patience.
- Safarun Nesa
Got Questions?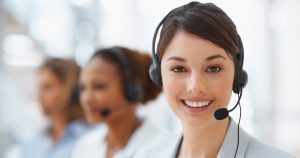 Call now to speak to our specialists for more information.
347 708 8354 (Brooklyn, NY)
917 745 0949 (Jackson Heights, NY)